Instructions for printing tax receipts from iClassPro (September 2014-December 2014):
Includes
Fall 2014 Session
December Mini-Session
Instructions:
1. Visit iClass Pro parent portal – https://www.iclassprov2.com/icpv2/parentportal/amazingadventure/classes
2. Log in using your email and password
3. Click on the "View Transaction History" link under the Payments heading on the left hand side.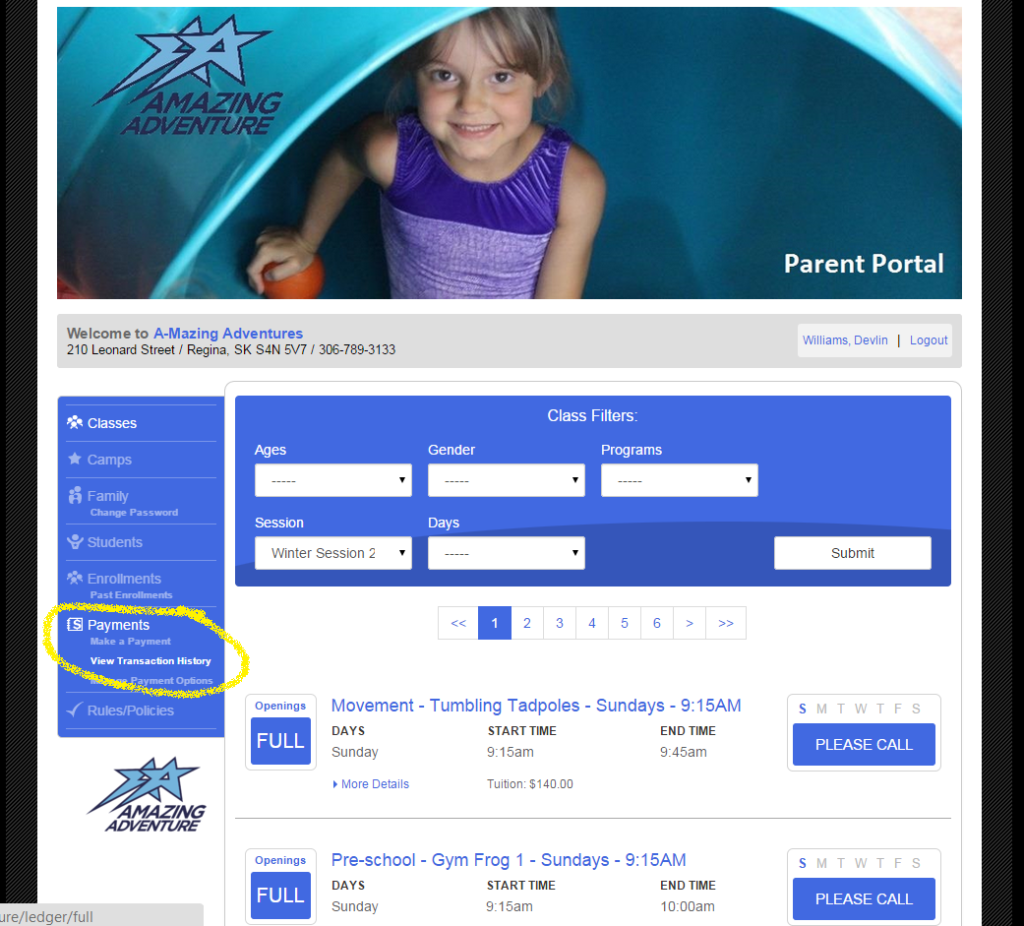 4. You can now view various transactions under your Transaction History page. These can be printed off for personal use.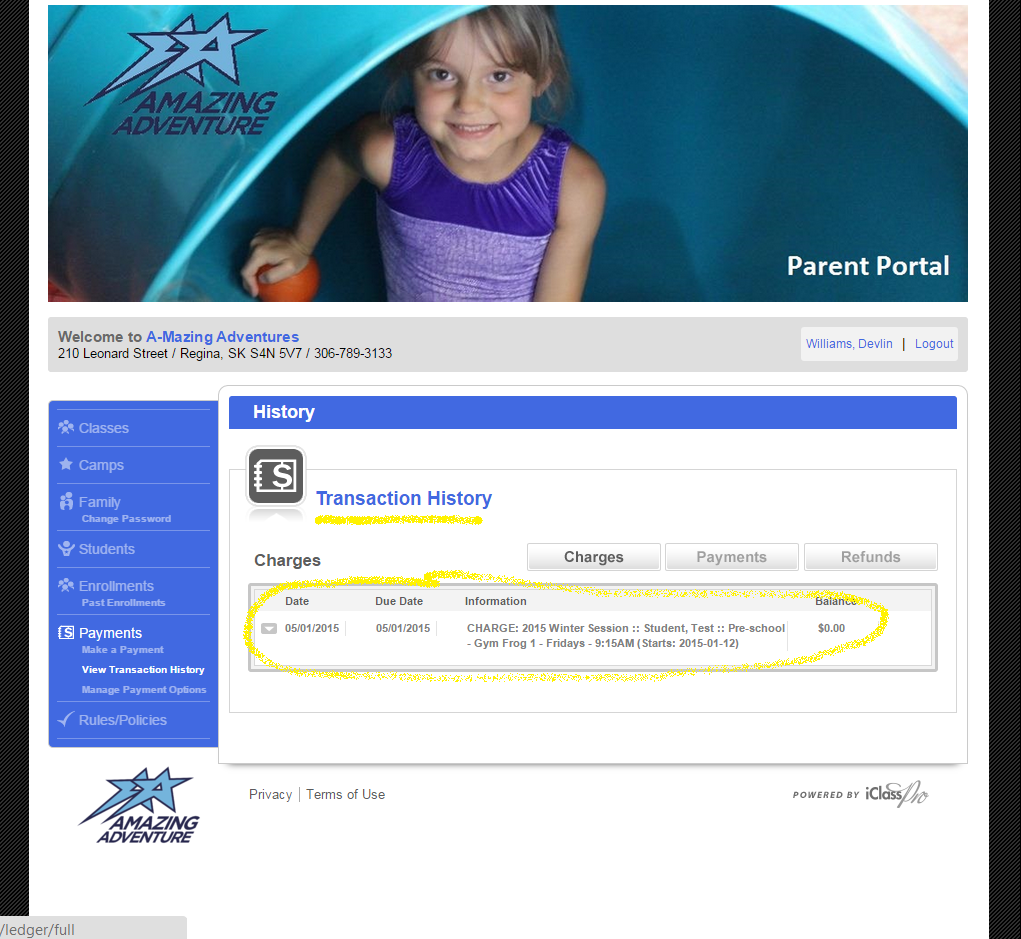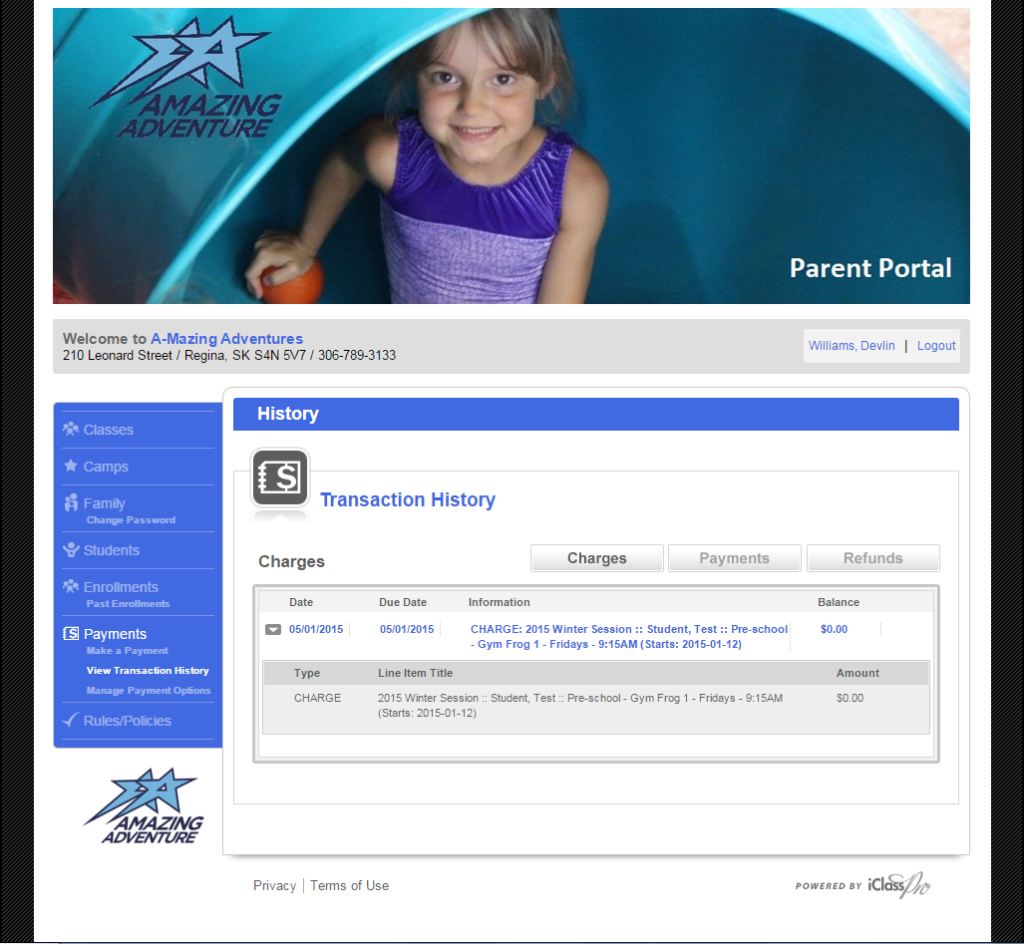 ** Note: There is a $5 admin charge for receipt printing by Amazing Adventure staff.