Indoor Playground
A few of the highlights in our Indoor Playground:
Play structure that includes 3 levels, a "Spider-Climb" Tower, walk-ways, spiral and straight slide, obstacles to climb over and through, climbing tunnel, and much more!
Play-space for toddlers including building blocks, mini glow-slide, puzzle, and age-appropriate toddler toys.
Colourful themed images, sitting blocks, and barriers.
Soft padding to avoid bumps and bruises!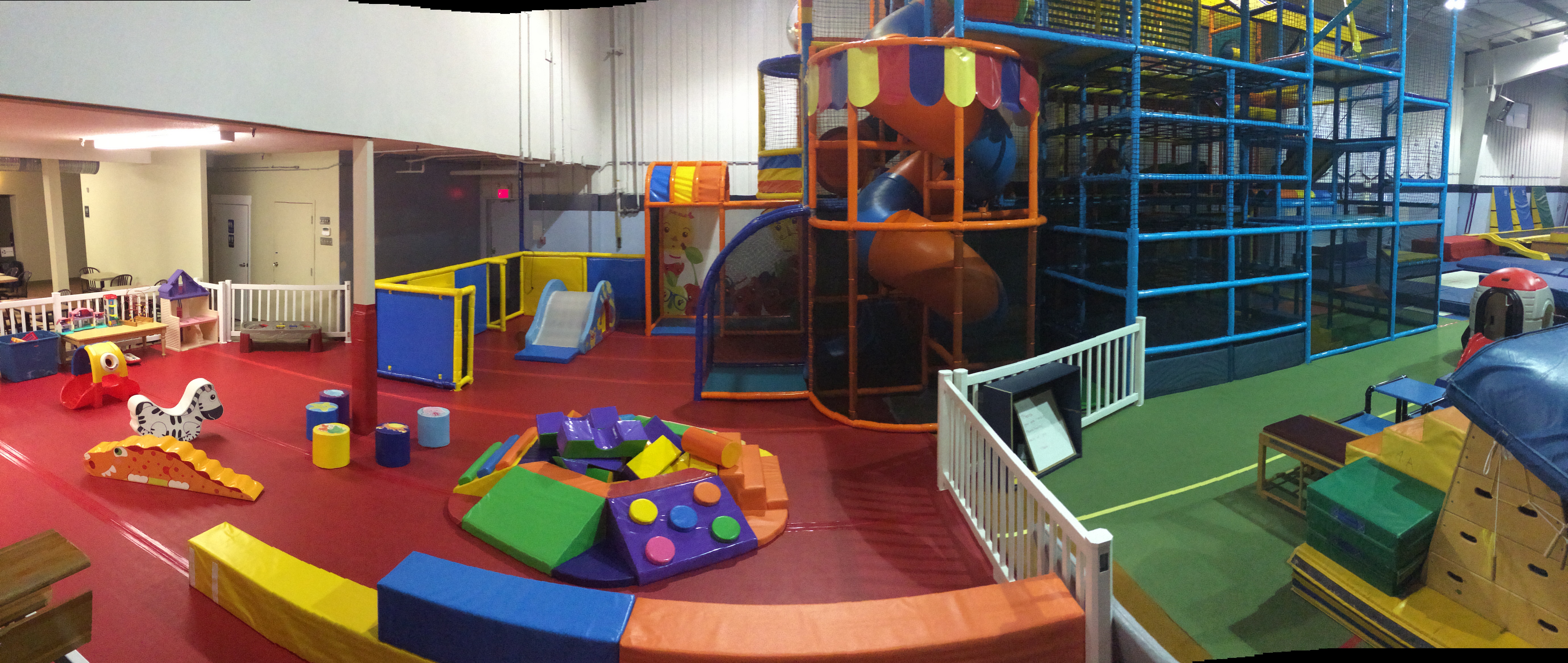 Cafe & Playstructure Hours
Current Summer playstructure hours as of July 5th:
Monday
CLOSED
Tuesday
9:00AM-8PM
Wednesday
9:00AM-8PM
Thursday
CLOSED
Friday
9:00AM-1PM
Saturday
9:00AM-1PM
Sunday
CLOSED
Pay to Play
You must have a wristband to play.
If you child is participating in a class, FREE Play on the day of the class. (If you play before your class, please pick up a wristband at the front desk)
Pay to Play if:
Your child is registered in a class this session: $3.00
Your child is a sibling: $3.50 (only on the day the member has a class)
Your child is not registered this session: $6.00
*Due to restricted capacity, children all ages must pay to use the playstructure.*
**Due to limited capacity, we ask parents to remain outside the playstructure area if possible**
Indoor Playground Photo Gallery
Spider Climb Tower "Water" Feature