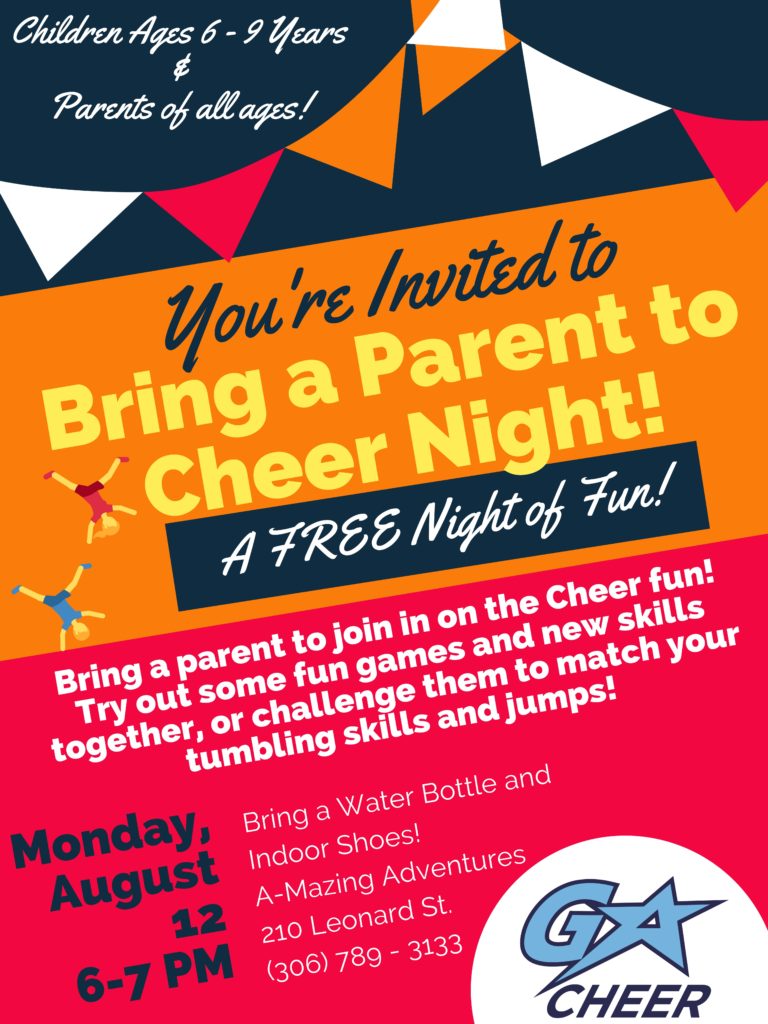 Bring A Parent to Cheer
Bring a parent to join in on the Cheerleading fun! Try out some fun games and new skills together, or challenge them to match your tumbling skills and jumps!
Join the GA All Star Cheerleading team in one of Canada's fastest growing sports! Cheerleading is a great way to learn new skills and develop life-long friendships.
Bring A Parent Night:
Monday, August 12 – 6pm-7pm
Event is free to attend, no registration required!